Who are we?
goata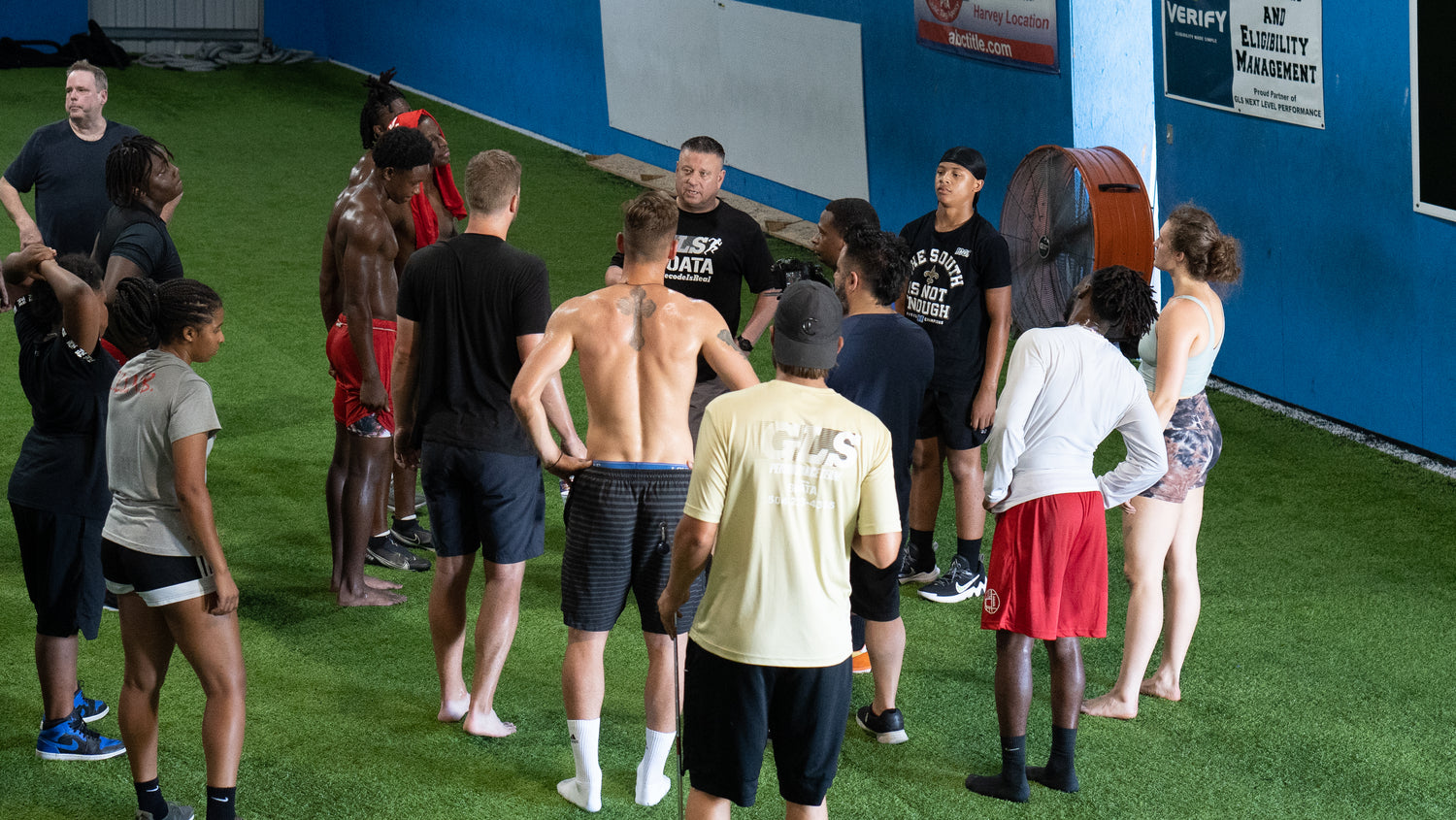 A comprehensive training, rehabilitation, and sports performance program based on the analysis of human movement, GOATA was founded in 2012 by businessmen Jose "Gil" Boesch and Gary Scheffler with football star Ricky Stanzi to maximize health and physical performance.

Former NFL quarterback and co-founder Ricky Stanzi is also one of the team's current coaches, along with a team of top-tier athlete-trainers.
The GOATA Movement team also includes RJ Archibald – a top scientist in his field who has taken his understanding of physics & engineering and has blended it with the science of the GOATA Movement System.

Over the years, our evidence-based movement and performance optimization system has helped countless regular people and professional athletes eliminate pain and reach their potential. Past and present clients include: Jameis Winston, Irv Smith Jr, Micah Parsons, Emmanuel Ogbah, Odafe Oweh, Marquise Brown, Spencer Brown, Ike Boettger, Ja'marr Chase, Dre Cisco, and Mark Bell.
read more..